Volunteers are critical to everything we do at The Pictou County Food Bank East. By generously donating time and talent, they have a direct impact in providing much needed support for hundreds of families.
If you're looking for a way to have a meaningful impact in someone's life, join our team of volunteers, and turn compassion to action!
VOLUNTEER AT THE FOOD BANK
Whether you sign up for a recurring shift or come in periodically when your time allows, it makes a huge difference. We have lots of volunteer opportunities for ages 16 years and up.
To discuss volunteer opportunities contact Ann Ripley at 902-752-3538
VOLUNTEER ON THE BOARD OF DIRECTORS
The Board of Directors is a group of volunteers dedicated to oversee the strategic direction of the food bank. Membership of the board consists of representatives from a cross-section from our community and are recruited annually. The role of the Board is to establish policies, focus on long-term goals, and manage funds in a fiscally responsible manner. The term is 2 years, but may be reappointed for a further term or terms.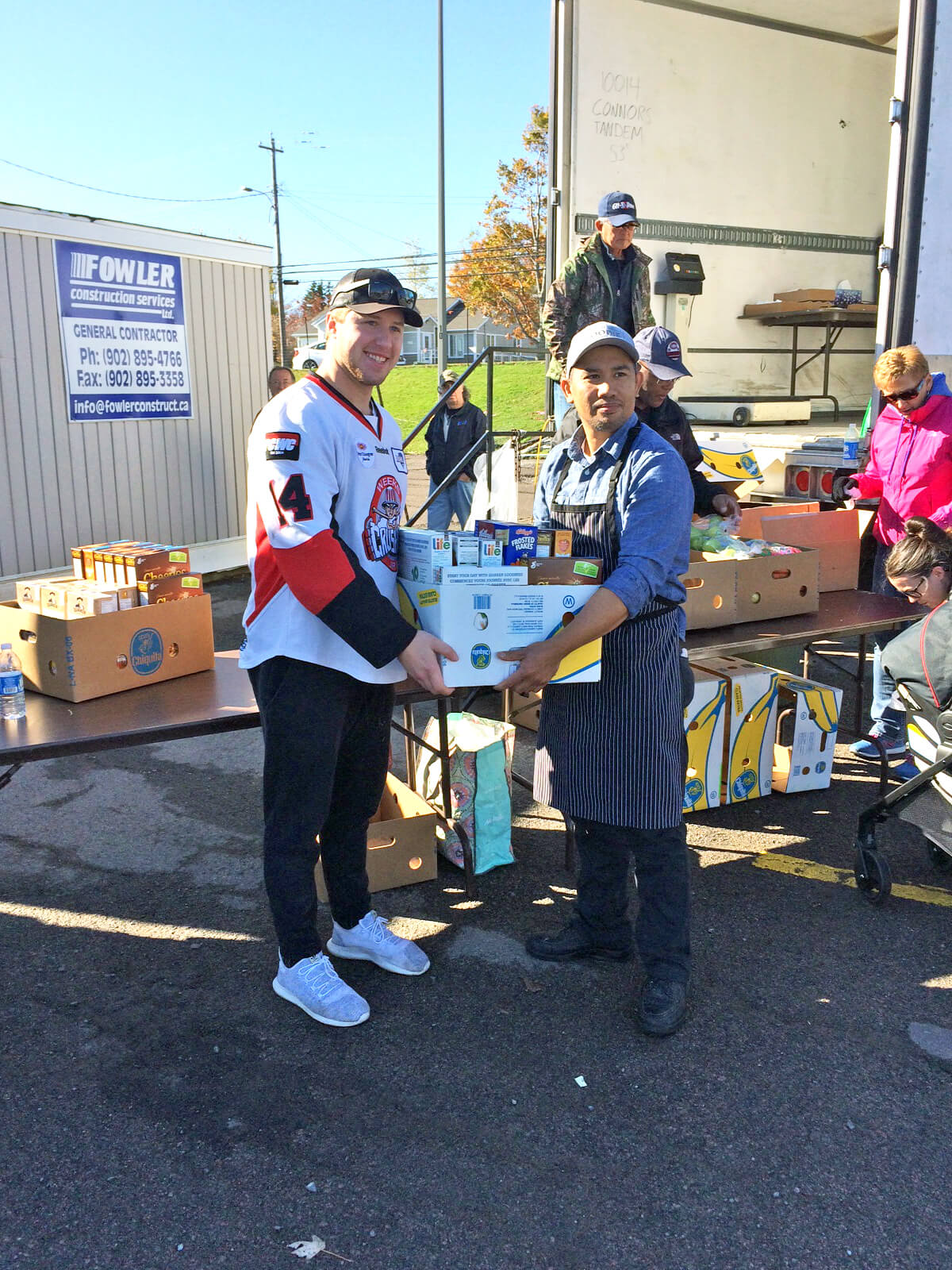 Donors help to provide food for those in need
By making a tax deductible donation, you'll be directly contributing to people struggling to cope with hunger and lack of funding for life's most basic necessity, nourishment.
Monetary donations allow us to stock up on our most needed items such as milk, meat, and food staples when our food donations are low, purchase fuel for our truck, keep the building in good repair.
Food donations are crucial to supplying our clients with the food they need and help reduce our operating costs.